In today's digital age, where technology reigns supreme, it's easy to forget the value of handwriting. Many people have embraced the convenience of typing and the speed of digital communication, but writing by hand is still a valuable skill to have, one that should be preserved and developed. In fact, handwriting could very well be the skill of the future.
There are numerous benefits to handwriting that go beyond the simple act of writing. For one, it helps to improve fine motor skills, particularly in children. Writing by hand requires the coordination of small muscles in the hand, wrist, and forearm, and this helps to refine and improve their dexterity. Additionally, the act of writing by hand can also help to improve cognitive function, as it engages different parts of the brain than typing on a keyboard.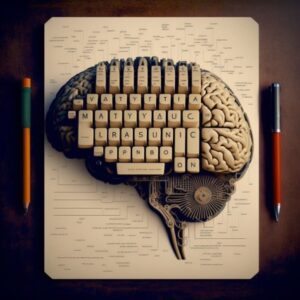 Handwriting is also an effective tool for memory retention. When we write something down by hand, it becomes easier to remember, as the act of writing helps to encode the information in our brains. This is particularly true when it comes to taking notes, as writing by hand is a more effective way of retaining information than simply typing it into a computer.
Another benefit of handwriting is that it can help to foster creativity. Writing by hand allows for greater expressiveness and freedom of thought, as there is less pressure to conform to standardized fonts and formatting. It also allows for greater flexibility, as you can write and sketch at the same time, which can help to bring your ideas to life in a way that typing simply cannot match.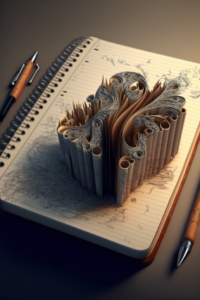 In addition to the benefits of handwriting, it is also an important part of preserving our cultural heritage. Writing by hand is a traditional and timeless form of communication that has been passed down from generation to generation. It is a form of art that can be used to express thoughts, emotions, and ideas in a way that is unique and personal. By preserving this skill, we preserve a part of our cultural heritage and ensure that future generations will have the ability to read and appreciate handwritten documents from the past.
Despite the many benefits of handwriting, it is a skill that is rapidly disappearing in today's digital world. Many schools have stopped teaching handwriting, and young people are spending more time typing on keyboards and less time writing by hand. This is a trend that should be reversed, as handwriting is a valuable skill that should be taught and developed, particularly in children.
In conclusion, handwriting is more than just a simple act of writing. It is a valuable skill that offers numerous benefits, including improved fine motor skills, better memory retention, and enhanced creativity. It is also an important part of preserving our cultural heritage and should be taught and developed as such. As technology continues to advance, the skill of handwriting will become increasingly valuable, and it will be in demand in the years to come. So, let us embrace handwriting as the skill of the future, and preserve it for future generations.